Directions
Lick Observatory is located on the summit of Mt. Hamilton in the Diablo Range east of San Jose. To get there from Interstates 101, 280, 680, take Alum Rock Avenue exit from Interstate 680 North. Turn right onto Alum Rock Avenue. Take another right on Mt. Hamilton Road (CA Route 130).
Allow about one hour from San Jose, and please drive carefully as the road is scenic, but winding.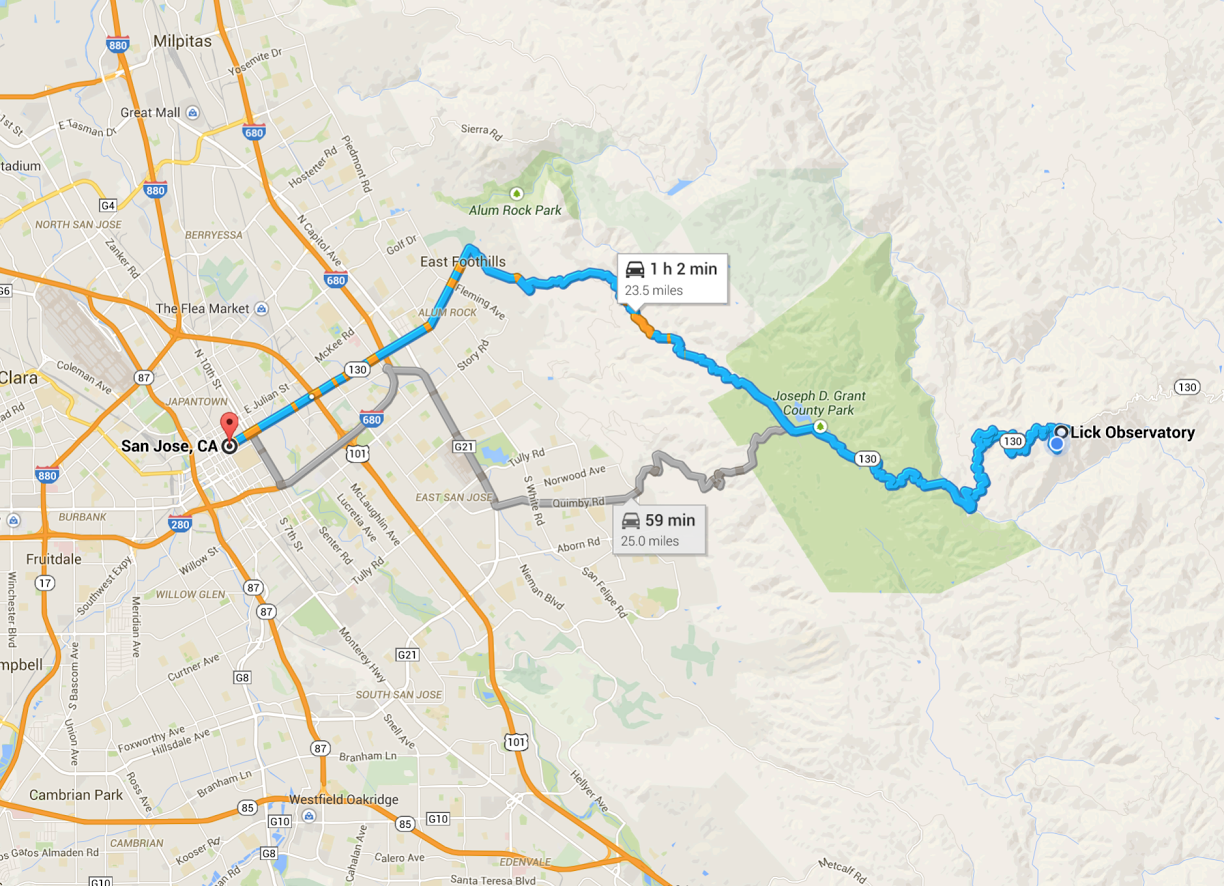 From the east, take Interstate 580 west to Interstate 680 south. Then follow the directions above. Alternatively, you may take take California Route 130 to Mt. Hamilton from the east, but please allow about 1-3/4 hours from Interstate 5 to reach the Observatory. The road is long and winding, but well-maintained. Take the Patterson exit off Interstate 5, and go west on Puerto del Canyon Road (away from Patterson.) At the Junction Cafe, turn left to stay on California Route 130.
Parking: All parking at the observatory is free. Parking spaces are available outside of the main building, and down the hill across from the school.
More Info: For additional information, email svp@ucolick.org.
---
Important Information
Be cautious on Mt. Hamilton Road. The drive is scenic, but the road is narrow in some areas and also has many sharp curves.
There are no automative services neraby. Please plan ahead - there are no gas stations for 20 miles.
Food services are limited at the observatory. Light snacks, coffee, and refreshments will be available for purchase. We recommend packing a picnic to enjoy at the observatory before the event begins.
---
More