---
We put in a solar voltaic system in 2006/7. There are 18 Sharp ND-208 U1F 208W panels. Each is 1.64m x 1m. These feed a Xantrex GT3.0 3000W, 240VAC inverter. The system was around $17k after rebates and tax breaks. The system was planned and installed by Carl Reuter of Santa Cruz. He did a great job and was a pleasure to work with!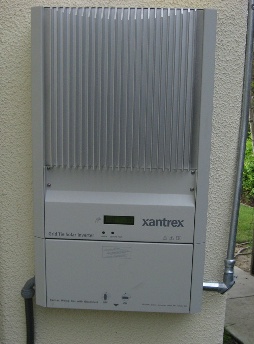 The inverter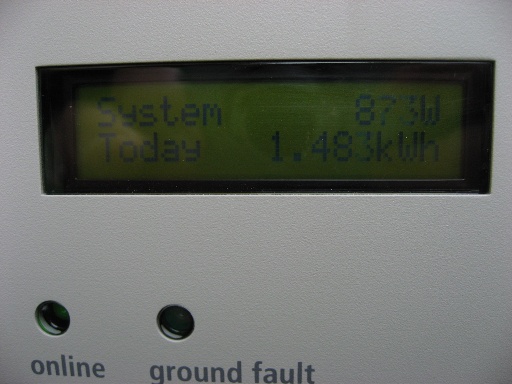 The inverter readout. Instantaneous power and integrated energy for the day in KiloWaatt Hours.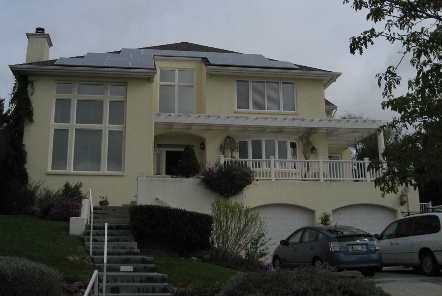 The panels on the roof.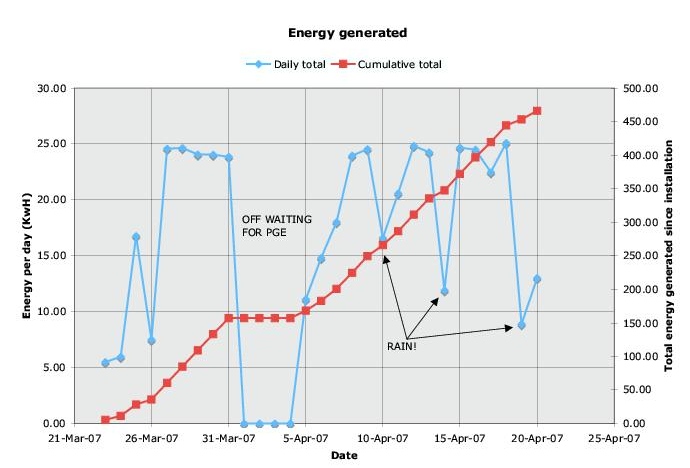 Output for the first month.
---
Michael Bolte- bolte@ucolick.org