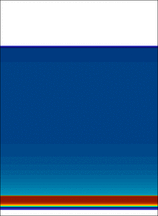 Our XRB paper has been accepted to ApJ. The submitted version can be found on arXiv.
We've recently submitted a paper to the Astrophysical Journal regarding our 2-d simulations of the thermonuclear burning and subsequent convection that precedes an outburst of a pure helium-4 accreting neutron star. More details can be found here.
I, along with collaborators Alan Calder, Brendan Krueger and Mike Zingale, recently were awarded 1 million CPU-hours on the TeraGrid's Kraken machine to study both novae and mixed hydrogen/helium Type I X-ray bursts.