De (D. A.) Clarke

Lick Observatory

Software Engineer,
Card-Carrying Member of the Reality Based Community
---
Updates may take place at any time, links may sometimes be incomplete.
---
Programmer/analyst (aka software engineer) for UCO/Lick Observatory. Currently works on: RDBMS design/maint, GUIs for realtime instrument control, realtime control processes, automatic code generation tools, data visualisation, DS9 image display (adapting and expanding for local use), hardware qual testing and regression test harnesses, server-side cgi applications. Primary language Tcl/Tk; second languages SQL, C. Used to work on: system management, network management, sendmail, netcop issues. Used to write in (over the course of 2 decades): ALGOL-W, FOCAL, PDP-8 assembler, Forth, DCL, FORTRAN. Casual acquaintance with: Python, LISP. Hired at Lick 1980, full-time since 1981. See also Projects, Publications Contact: see below
---
This is a mini-search facility which searches only my web pages, not the whole ucolick.org server.
One-sentence summary: "Tcl is a great language. Check it out!"
When is the next bus home? Good question. Try this page.
That's where I work.
By request of my friends and colleagues. This no-brainer introduction to CVS became strangely controversial in the Fall of 1999. [Cf Henry VI Part II, Dick to Jack Cade.]
When I was PostMaster here I tried to deal with UCEs, spams, scams, etc. which showed up in our local mail to the annoyance of our users. The rising incidence of junk mail over time made it hard for me to respond to all of the incidents, so I wrote this DIY page for anyone who's been irritated by junk email. It is somewhat dated now but may still be educational.
Bus-rider resources for UCSC staff, students, and faculty.
Stuff I do outside work: op/eds, rants, hobbies and that kind of stuff. Info here about car-free living, sailing, cargo bikes, organic gardening and more.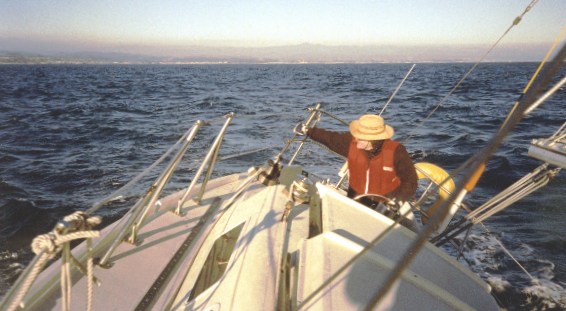 Sure beats working . . .
---
NOTE
The UC Regents don't care if my code works for you or not, so there are no guarantees. Read the COPYRIGHT statement on anything you download from us. Everything you get from us is free. As software ought to be. :-)
---
de@ucolick.org
webmaster@ucolick.org
De Clarke
UCO/Lick Observatory
University of California
1156 High St
Santa Cruz, CA 95064
Tel: +1 831 459 2630
Fax: +1 831 454 2298