While viewing this page see also:
Progress accomplished in the international maintenance of time (heure définitive) over 42 years
Bulletin Horaire series H number 5 page 142 table 1
Bulletin Horaire was the regular publication of the Bureau International de l'Heure (BIH, International Time Bureau). Nicolas Stoyko served at and ran BIH for four decades, and his wife Anna Stoyko also served there. They retired in 1965, and they wrote monographs for their final issues of the Bulletin.
Anna Stoyko reviewed the 42 years of data from BIH and produced plots showing the improvement in accuracy and precision of the time services of participating observatories from 1922 to 1963. Those plots are reproduced here.
Em, Ecart moyen, the mean difference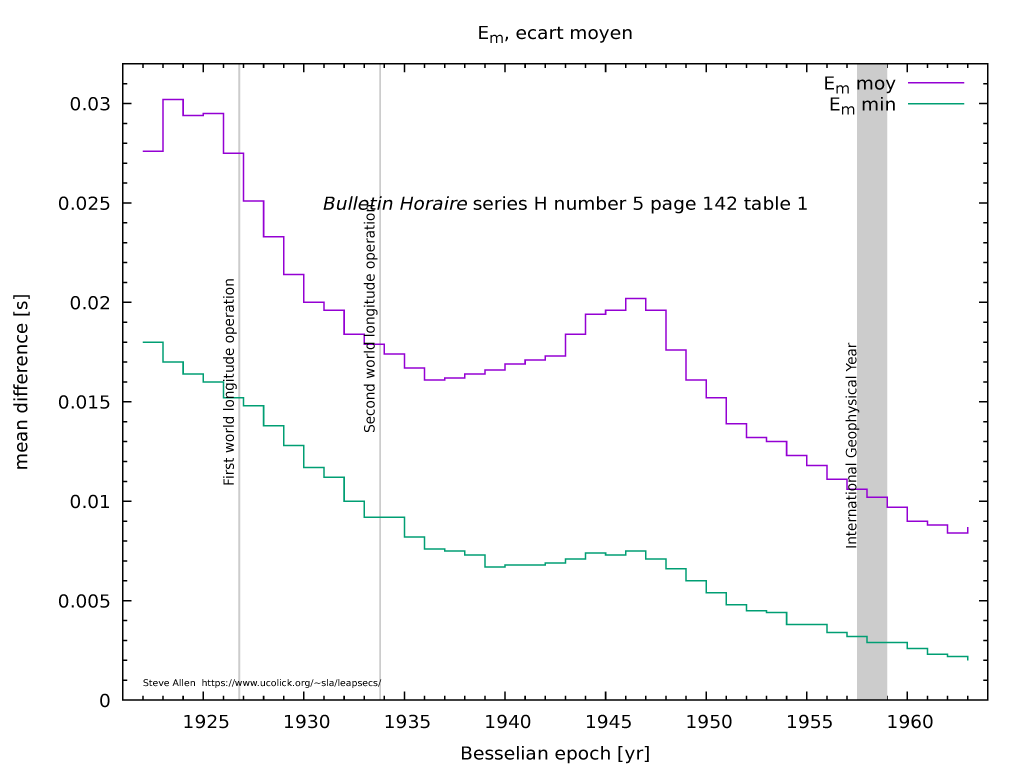 PDF file
SVG file
Ea, Erreur accidentelle, the random error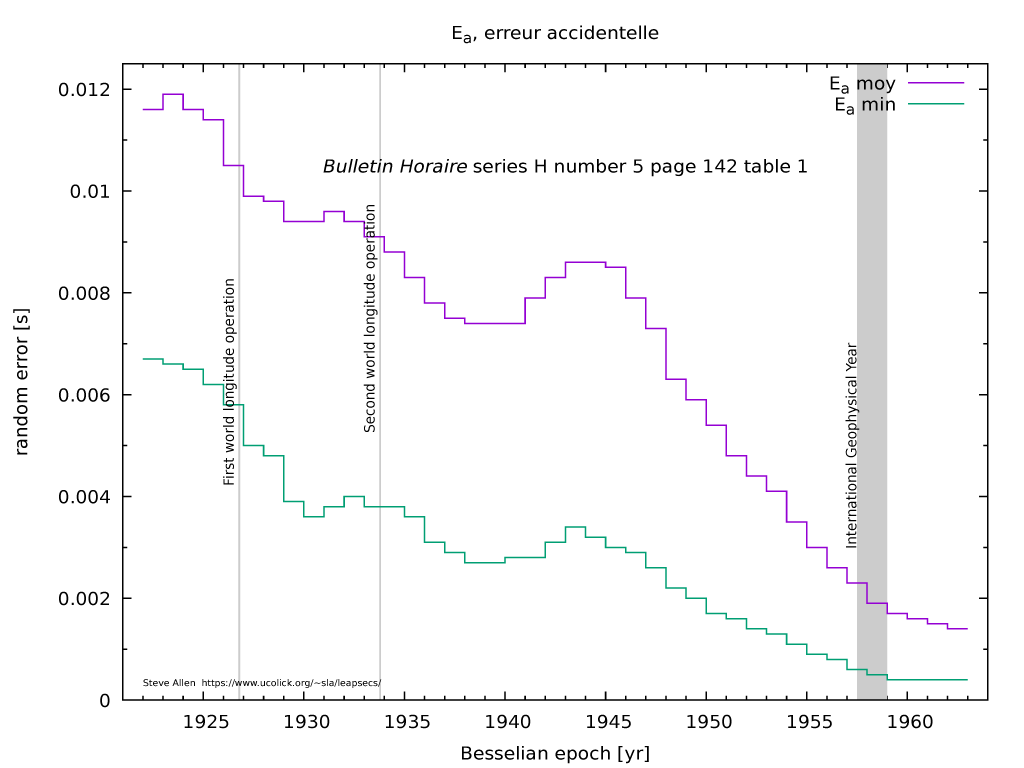 PDF file
SVG file
number of observatories participating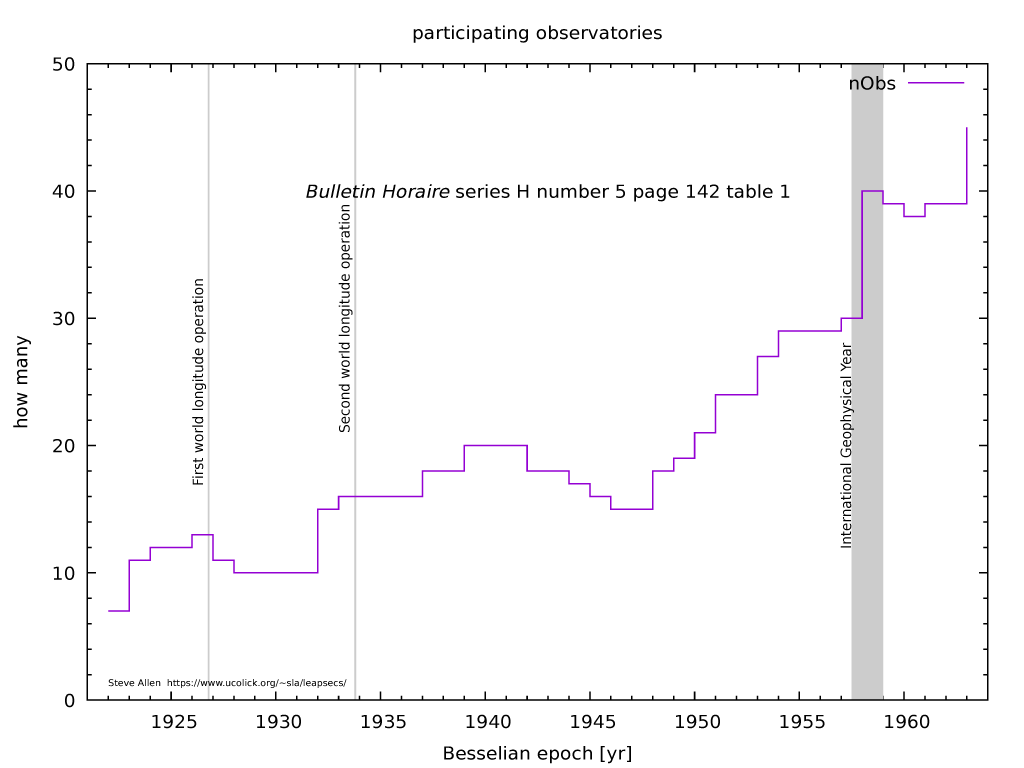 PDF file
SVG file
---
Steve Allen <sla@ucolick.org> $Id: annastoyko.html,v 1.4 2018/11/28 19:51:17 sla Exp $