Lick Observatory presents:
Evening with the Stars for Google
Dr. Alex Filippenko, UC Berkeley Friday, August 14, 2015 at 8:00 p.m.
---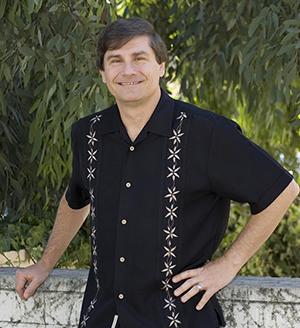 Alex Filippenko, an elected member of the National Academy of Sciences, is one of the world's most highly cited astronomers.
A recipient of many honors for his scientific research, he was a member of both teams that revealed the Nobel-worthy accelerating expansion of the Universe, driven by mysterious "dark energy." Voted the "Best Professor" on the UC Berkeley campus a record 9 times, he was also named the 2006 National Professor of the Year. He has appeared in about 100 TV documentaries.
---
Event Information
The 'Evening with the Stars for Google" is a private event. Google employees must be on the guest list in order to attend.
---
Program Information
| | | |
| --- | --- | --- |
| 7:00 p.m. | Doors Open | Brief Telescope Visits |
| 8:00 p.m. | Science Talk, Lecture Hall | History Talk, Great Refractor |
| 9:00 p.m. | Science Talk (repeated), Lecture Hall | Telescope Viewings |
| 10:00 p.m. | History Talk (repeated), Lecture Hall | Telescope Viewings |
| 12:30 a.m. | Doors Close | |
Driving to Lick Observatory
Please allow a one-hour drive from San Jose. The rood is good, but windy. The event typically lasts between 4 and 6 hours; prepare to drive home late in the evening. There are no automative services or gas stations for 20 miles, so please plan ahead. See more information on driving directions and parking here.
Recommended Attire
Casual, comfortable clothing and walking shoes. A sweater or light coat is recommended.
Safety
Please be careful when walking around in the dark outside; bringing a flashlight is recommended. Children under age 8 are not allowed at this event, and it may be unsuitable for children under the age of 12 due to late hours.
Telescopes
The large telescopes will be available for viewing as soon as the sky is dark. Telescopes will remain open until every guest has had an opportunity to see through both the 36-inch Great Refractor and the 40-inch Nickel Telescope.
In order to view through the telescopes, guests will receive a numbered pass at the door. Guests with the lowest telescope numbers are admitted to the telescopes first - so we recommend getting to the observatory early! Please note: Due to historic construction of the telescope domes, the 36-inch Refractor and the 40-inch Nickel Telescope are not wheelchair accessible at this time.
Volunteer amateur astronomers also set up ground telescopes in the back parking so guests can view additional cosmic objects.
Gift Shop
Lick Observatory souvenirs and astronomy merchandise will be available for purchase between 7:00 to 10:30 p.m.
Refreshments
Snacks and beverages will be available in the main hall all evening. Vending machines and fountain water are also available.
Assistance
We strive to make your visit as complete and meaningful as possible. Please let us know if you will need special assistance (for example, if you will have difficulty climbing stairs), so we can make the necessary arrangements.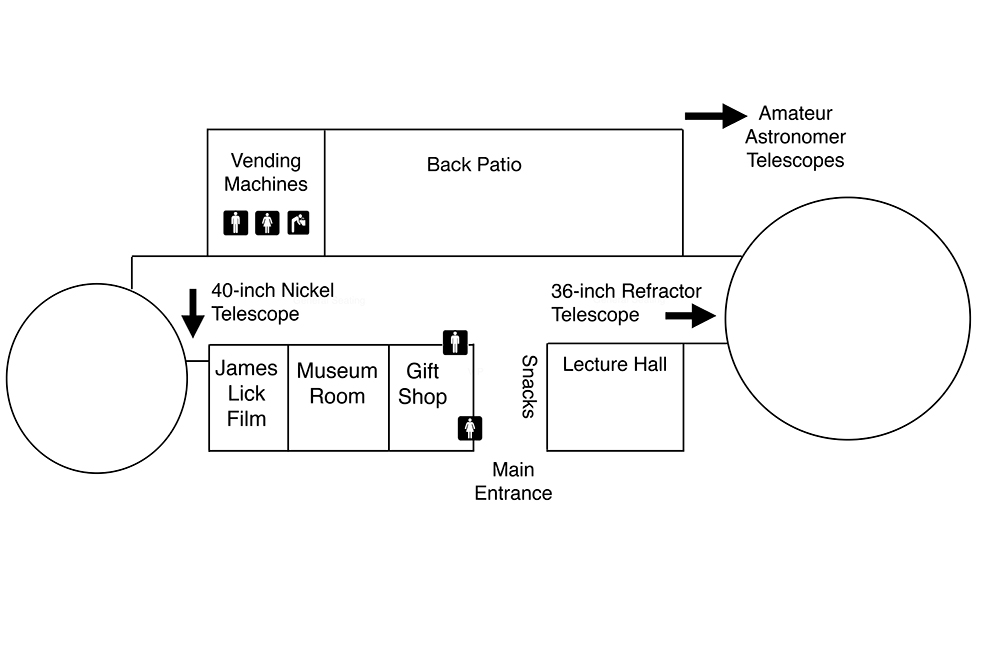 ---
Join Our Mailing List
For news and event information aobut Lick Observatory, make sure to join our mailing list.
---
Share Your Experience
When you attend the event, make sure to tag us on Facebook, Instagram, Twitter!
Leave a review on Yelp here.
---
Become A Friend
Join the Lick Observatory family, and at the same time receive valuable benefits by joining Friends of Lick Observatory (FoLO).
The Friends of Lick Observatory (FoLO) supports Lick through fund-raising and community outreach. FoLO also offers members many opportunities to participate in the Lick community and enjoy special connections with the telescopes, scientists, and science programs. Friends of Lick Observatory offers membership levels to suit everyone!
---
Make a Tax-Deductible Gift
For 127 years, Lick Observatory has defined the cutting edge of astronomical research, technology development, and public education. Our paramount goal is to continue these pursuits for decades to come.
You can make a difference!
Please note that all gifts to Lick Observatory are processed through the UC Santa Cruz Foundation. Thank you for your support!