July 12, 2019
8:30 p.m.
---
Dr. Brian Day, NASA SSERVI
"Lunar Landing Sites, Past and Future"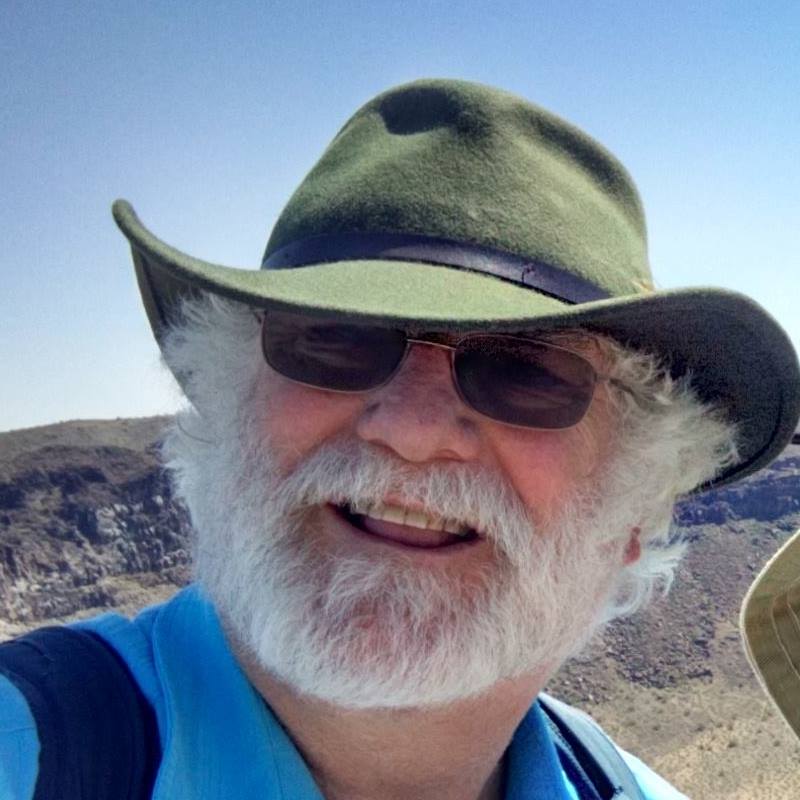 As we approach the 50th anniversary of the first human landing on the Moon, we'll take a look back at each of the Apollo landing sites and discuss why each site was chosen and what made each site so interesting. We'll then recap some of the fascinating things we've learned from robotic lunar missions that followed Apollo. Finally, we'll look ahead to some of the amazing sites we are considering for future missions to the Moon.

Brian Day currently serves as the Lead for Lunar and Planetary Mapping and Modeling at NASA's Solar System Exploration Research Virtual Institute (SSERVI). In this role he oversees the development of the Solar System Treks (https://trek.nasa.gov), a suite of online tools facilitating data visualization and analysis for mission planning, planetary science, and public outreach. From 2010-2014, Brian served as the Education/Public Outreach Lead for NASA's Lunar Atmosphere and Dust Environment Explorer (LADEE) mission to the Moon, which flew through and studied the Moon's tenuous atmosphere. From 2007-2010 he served as the E/PO Lead for NASA's LCROSS lunar impactor mission which discovered deposits of water ice at the Moon's South Pole. Brian has played key roles in various NASA Mars Analog Field Studies, providing technical support in the field for webcasts and robotic rover tests in extreme environments here on Earth. In 2007, he flew on the Aurigid-MAC mission to record fragments of comet Kiess entering Earth's upper atmosphere.
---
Program Information
| | | |
| --- | --- | --- |
| 7:30 p.m. | Doors Open | Brief Telescope Visits |
| 8:30 p.m. | Science Talk, Lecture Hall | History Talk, Great Refractor Telescope Dome |
| 9:30 p.m. | Science Talk (repeated), Lecture Hall | Telescope Viewings |
| 10:30 p.m. | History Talk (repeated), Lecture Hall | Telescope Viewings |
| 1:00 a.m. | Doors Close | |
Ticket Information
General admission: $ 25.00 per person (ages 8 and older).
Tickets are non-refundable. Limit of four tickets per customer. Please be advised that unpredictable weather patterns may restrict telescope viewings, though lectures and other activities will still take place. Due to safety regulations and the nature of the event, children under age 8 are not allowed at this event, and it may be unsuitable for children under the age of 12 due to late hours.

Join Friends of Lick Observatory (FoLO) and Get Tickets Early
If you'd like to purchase tickets as early as noon on April 10th, 2019, join our Friends of Lick Observatory (FoLO) program by April 1st, 2019. As a thank you for supporting the observatory, you'll get special access to purchase tickets before they go on sale for the general public on April 17th at noon at www.ucsctickets.com
Driving to Lick Observatory
Please allow a one-hour drive from San Jose. The road is good, but windy. The event typically lasts between 4 and 6 hours; prepare to drive home late in the evening. There are no automative services or gas stations for 20 miles, so please plan ahead. See more information on driving directions and parking here.

Recommended Attire
Casual, comfortable clothing and walking shoes. A sweater or light coat is recommended.
Safety
Please be careful when walking around in the dark outside; bringing a flashlight is recommended. Children under age 8 are not allowed at this event, and it may be unsuitable for children under the age of 12 due to late hours.
Telescopes
The large telescopes will be available for viewing as soon as the sky is dark. Telescopes will remain open until every guest has had an opportunity to see through both the 36-inch Great Refractor and the 40-inch Nickel Telescope.
In order to view through the telescopes, guests will receive a numbered pass at the door. Guests with the lowest telescope numbers are admitted to the telescopes first - so we recommend getting to the observatory early! Please note: Due to historic construction of the telescope domes, the 36-inch Refractor and the 40-inch Nickel Telescope are not wheelchair accessible at this time.
Volunteer amateur astronomers also set up ground telescopes in the back parking so guests can view additional cosmic objects.
Gift Shop
Lick Observatory souvenirs and astronomy merchandise will be available for purchase between 7:30 to 11:30 p.m. You can also visit our Gift Shop online 24/7.
Refreshments
Snacks and beverages will be available near the Nickel Telescope. Vending machines and fountain water are also available.
Assistance
We strive to make your visit as complete and meaningful as possible. Please let us know if you will need special assistance (for example, if you will have difficulty climbing stairs), so we can make the necessary arrangements.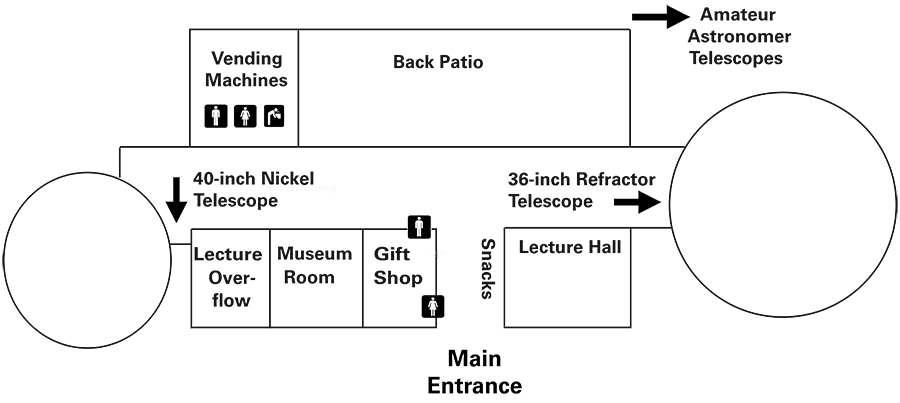 ---
Share Your Experience
If you attend an event make sure to tag us on Facebook, Instagram, Twitter!
Leave a review on Yelp here.