July 26, 2019
8:30 p.m.
---
Dr. Joan Schmelz, Universities Space Research Association (USRA)
"Science from the Stratosphere: Astronomy with the SOFIA Observatory"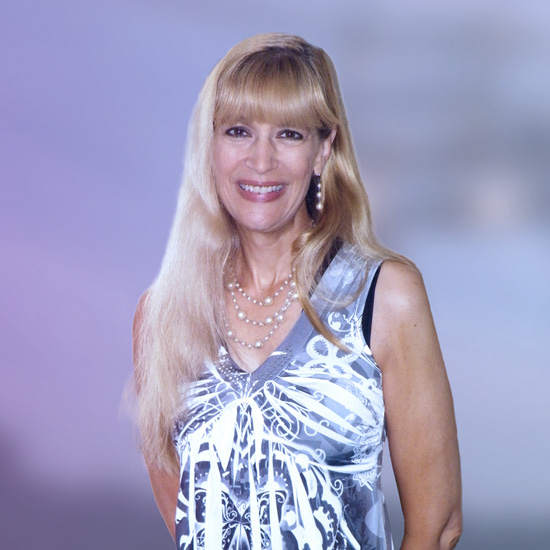 Dr. Joan Schmelz is a professional astronomer and the director of the NASA Postdoctoral Program. She works for Universities Space Research Association (USRA) at NASA Ames Research Center. She was the Associate Director for Science and Public Outreach at SOFIA, the Stratospheric Observatory for Infrared Astronomy (2018-19) and the deputy director of the Arecibo Observatory in Puerto Rico (2015-18). She was a program officer for the National Science Foundation's Division of Astronomical Sciences (2013-15) and a professor at University of Memphis for over 20 years. Her research involves observations of solar coronal loops and developing constraints for coronal heating models. Schmelz has published papers on a variety of astronomical topics including stars, galaxies, interstellar matter, and the Sun using data from ground- and space-based telescopes at (almost) every band of the spectrum. She is a current Vice President of the American Astronomical Society and a former chair of the Committee on the Status of Women in Astronomy. She won a teaching award from Rensselaer Polytechnic Institute, a service award from Gallaudet University, and a research award from the University of Memphis. She gives talks and writes articles on topics such as unconscious bias, stereotype threat, and the gender gap. She was honored in 2015 as one of Nature's top ten people who made a difference in science for her work fighting sexual harassment.
---
Program Information
| | | |
| --- | --- | --- |
| 7:30 p.m. | Doors Open | Brief Telescope Visits |
| 8:30 p.m. | Science Talk, Lecture Hall | History Talk, Great Refractor Telescope Dome |
| 9:30 p.m. | Science Talk (repeated), Lecture Hall | Telescope Viewings |
| 10:30 p.m. | History Talk (repeated), Lecture Hall | Telescope Viewings |
| 1:00 a.m. | Doors Close | |
Ticket Information
General admission: $ 25.00 per person (ages 8 and older).
Tickets are non-refundable. Limit of four tickets per customer. Please be advised that unpredictable weather patterns may restrict telescope viewings, though lectures and other activities will still take place. Due to safety regulations and the nature of the event, children under age 8 are not allowed at this event, and it may be unsuitable for children under the age of 12 due to late hours.

Join Friends of Lick Observatory (FoLO) and Get Tickets Early
If you'd like to purchase tickets as early as noon on April 10th, 2019, join our Friends of Lick Observatory (FoLO) program by April 1st, 2019. As a thank you for supporting the observatory, you'll get special access to purchase tickets before they go on sale for the general public on April 17th at noon at www.ucsctickets.com
Driving to Lick Observatory
Please allow a one-hour drive from San Jose. The road is good, but windy. The event typically lasts between 4 and 6 hours; prepare to drive home late in the evening. There are no automative services or gas stations for 20 miles, so please plan ahead. See more information on driving directions and parking here.

Recommended Attire
Casual, comfortable clothing and walking shoes. A sweater or light coat is recommended.
Safety
Please be careful when walking around in the dark outside; bringing a flashlight is recommended. Children under age 8 are not allowed at this event, and it may be unsuitable for children under the age of 12 due to late hours.
Telescopes
The large telescopes will be available for viewing as soon as the sky is dark. Telescopes will remain open until every guest has had an opportunity to see through both the 36-inch Great Refractor and the 40-inch Nickel Telescope.
In order to view through the telescopes, guests will receive a numbered pass at the door. Guests with the lowest telescope numbers are admitted to the telescopes first - so we recommend getting to the observatory early! Please note: Due to historic construction of the telescope domes, the 36-inch Refractor and the 40-inch Nickel Telescope are not wheelchair accessible at this time.
Volunteer amateur astronomers also set up ground telescopes in the back parking so guests can view additional cosmic objects.
Gift Shop
Lick Observatory souvenirs and astronomy merchandise will be available for purchase between 7:30 to 11:30 p.m. You can also visit our Gift Shop online 24/7.
Refreshments
Snacks and beverages will be available near the Nickel Telescope. Vending machines and fountain water are also available.
Assistance
We strive to make your visit as complete and meaningful as possible. Please let us know if you will need special assistance (for example, if you will have difficulty climbing stairs), so we can make the necessary arrangements.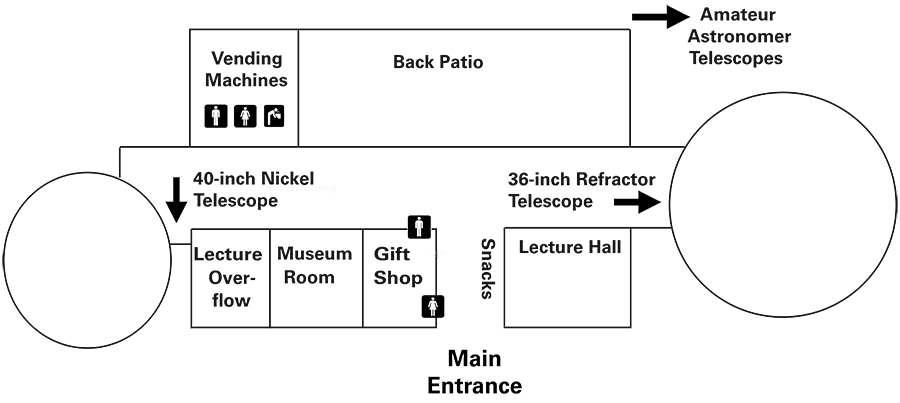 ---
Share Your Experience
If you attend an event make sure to tag us on Facebook, Instagram, Twitter!
Leave a review on Yelp here.