July 29, 2017
8:30 p.m.
Performer: Ars Minerva
Astronomy Speaker: Prof. Raja GuhaThakurta, UC Santa Cruz
---
Concert Information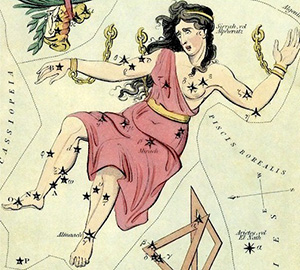 Andromeda, a Cosmic Tale
Ars Minerva
presents the Greek myth of Andromeda through music, mythology and astronomy. It becomes a poetic projection of our dreams in the Cosmos, embracing eternity. Ars Minerva will perform excerpts of rare and forgotten Baroque musical works dedicated to Andromeda. Constellations, Galaxies, and Greek Myths will all be the protagonists of a cosmic tale featuring Perseus, Cassiopeia, and Andromeda.
THE MUSIC:
The pieces to be performed, in form of a pasticcio, are excerpted from the following works:

Andromeda Liberata
: a serenata with a hint of allegorical storyline, first performed in Venice in 1726. Although the work is attributed to Antonio Vivaldi, it is actually a pasticcio. Among the roster of composers may be found other prominent names (Tomaso Albinoni, Nicola Porpora, and Antonio Lotti) and some lesser ones (Giovanni Porta and Antonino Biffi). The piece was re-created in 2004.
Andromeda:
A Poemetto Drammatico created in Vienna in 1707, composed by Antonio Maria Bononcini. The piece was recreated in 2013.


Andromeda:
Componimento da Camera created in Vienna in 1714, composed by Marc'Antonio Ziani. This is a Modern World Premiere, the piece has not been played since 1714. Read more about the Ars Minerva's Andromeda project
here
.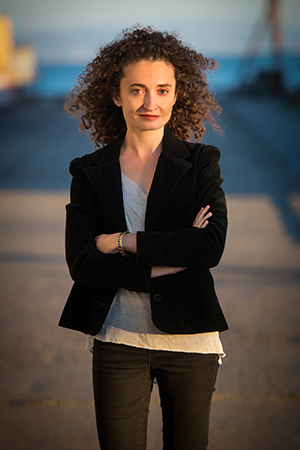 Céline Ricci | Artistic Director Ars Minerva | Mezzo-Soprano

Mezzo-Soprano Céline Ricci, born in Florence of Italian and French parents, studied in Paris and continued her post- graduate studies at the Guildhall School of Music and Drama in London. Selected by renowned conductor William Christie for his academy, Le Jardin des Voix, she was named one of operas promising new talents in 2005 by Opernwelt. During the 2016-2017 season she joins West Edge Opera as Nero in Agrippina and returns to Akademie für Alte Musik for performances in Rome. Recent performances Second Woman in Dido and Aeneas with Akademie für Alte Musik with performances in Berlin, Buenos Aires and Rome, concerts with Philharmonia Baroque at Lincoln Center and Tanglewood, with Ars Lyrica at the Berkeley Early Music Festival and in Houston, and with Romabarocca at Palazzo Braschi in Rome among among other projects. Ms. Ricci has an impressive discography that includes a number of audio recordings and two DVDs. She sang the role of Arbace in a recording of Terradellas' Artaserse, which garnered a great deal of critical acclaim. In her character's 8-minute aria, Opernwelt singled out her exciting performance as being a tour de force, and she was described as having faultless breathcontrol, total security and perfect round tone. Her first solo CD, Cirque, soon followed by Le Bestiaire, were released on the Sono Luminus music label, with art direction by Ms. Ricci. She has performed with many distinguished conductors including Nicolas McGegan, WilliamChristie, Jean-Christophe Spinosi, Martin Haselbock, Martin Gester, Matthew Dirst, Attilio Cremonesi, among others. In addition, she has worked with choreographer Sasha Waltz and director Deborah Warner on a number of projects. Her touring has taken her to New York, Los Angeles, Berlin, London, Brussels, Israel, and Barcelona, Paris, Vienna, Amsterdam, Moscow and St Petersburg among other places. Celine is the Founder of Ars Minerva and has staged & produced Castrovillari's La Cleopatra and Pallavicino's The Amazons in the Fortunate Isles.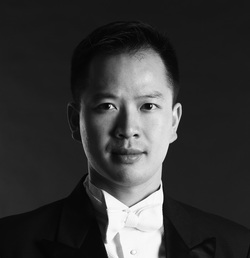 Derek Tam | Conductor | Harpsichordist

In demand as a conductor and historical keyboardist, Derek Tam performs regularly in the Bay Area and elsewhere. Praised for his "deft" conducting (San Francisco Chronicle), Tam appears frequently with choral and orchestral ensembles. Recent engagements include collaborations with Ars Minerva, Bay Pointe Ballet and Oakland Ballet. A specialist on historical keyboards, Tam has been lauded as "a master of [the harpsichord]" (San Francisco Classical Voice). Recent concerto appearances include performances with Elevate Ensemble and the Modesto Symphony. In addition to performing as a soloist, Tam is a founding member and the harpsichordist of MUSA, a San Francisco- based Baroque ensemble. He has also served as principal keyboardist for the symphonies of Merced, Modesto, Napa Valley, Santa Rosa, and Santa Cruz. Tam currently serves as the Director of Music at First Congregational Church of Berkeley, one of the major performances venues for classical music in the East Bay. He also is the Artistic Director of the Star Valley Children's Choir (SVCC) and is the Music Director of the Berkeley Community Chorus Chamber Singers. He has served on the faculty of the NAPA Music Festival and the San Francisco Early Music Society Recorder Workshop, and has been on staff at the American Bach Soloists Festival & Academy. He currently chairs the Youth Advisory Board of Early Music America.
---
Lecture Information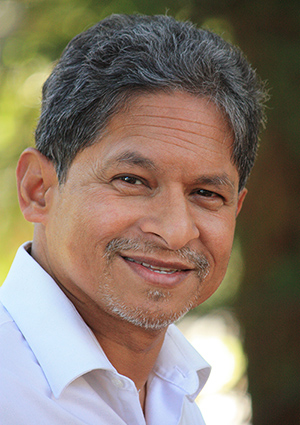 "The Story of our Neighbor, the Andromeda Spiral Galaxy"
Dr. GuhaThakurta's research is focused on the formation and evolution of galaxies. One approach is the study of the local "fossil record". His group at UCSC has been leading the SPLASH survey of red giant stars in our closest large neighbor, the Andromeda spiral galaxy (M31). They have developed a sensitive method for identifying rare red giants in the remote outskirts of M31. Studies of stellar kinematics, chemical abundance, and age distribution are used to investigate the merger history of M31's halo, tidal disruption of dwarf satellites, the dark matter content of M31 and its satellites, and Local Group dynamics. A second approach is based on "direct look-back" to distant galaxies. With colleagues Faber and Koo at UCSC and Davis at UCB, they have recently completed the DEEP2 survey of 50,000 distant galaxies using the DEIMOS spectrograph on the Keck II telescope. An extension of this survey has been started in the Extended Groth Strip, and the spectra have been augmented by a truly panchromatic data set from the Chandra, GALEX, HST, and Spitzer telescopes to create AEGIS, the largest deeply imaged panchromatic region on the sky. Other research interests include interstellar dust grains and their interaction with radiation, stellar populations of globular clusters, and optical transients. Dr. Raja GuhaThakurta is also founder of the very successful Science Internship Program SIP at UC Santa Cruz for High School Students.

---
Ticket Information
Join Friends of Lick Observatory (FoLO) and Get Tickets Early
If you'd like to purchase tickets as early as noon on April 5th, 2017, join our Friends of Lick Observatory (FoLO) program. As a thank you for supporting the observatory, you'll get special access to purchase tickets before they go on sale for the general public on April 12th at noon at ucsctickets.com.
---
Ticket Packages
General Admission: $45

Ticket includes concert seating, astronomy lecture, view through the Great Refractor telescope, view through the Nickel Telescope and souvenir wine glass or mug.
Preferred Guest: $90
Ticket includes preferred concert seating, astronomy lecture, preferred viewing through the Great Refractor telescope, preferred viewing through the Nickel Telescope, souvenir wine glass or mug, 20% discount at the gift shop.
VIP: $210
Ticket includes private group tour of the Shane Telescope before the concert, catered buffet dinner with wine in our historic Dining Hall, front center concert seating, astronomy lecture, priority viewing through the 36-inch Great Refractor, priority viewing through the 40-inch Nickel Telescope, souvenir wine glass or mug and 20% Discount at our gift shop.
---
More Ticket Information
Due to the historic construction of the telescope domes and safety concerns, the 36-inch Great Refractor Telescope and the 40-inch Nickel Telescope are not wheelchair accessible at this time. Those who have difficulty navigating stairs may also find the telescopes inaccessible. Funds are being raised through the Friends of Lick Observatory to repair the elevating floor of the Lick 36-inch telescope to re-enable handicap access.
Tickets are non-refundable. Please be advised that unpredictable weather patterns may restrict telecope viewings, though lectures, concerts and other activities will still take place.
Due to safety regulations, children must be at least 8 years of age for admission and accompanied by an adult. Due to late program hours, the program may be difficult for children under 12.
---
Program Information
| | | |
| --- | --- | --- |
| 7:30 p.m. | Doors Open | Brief Telescope Visits |
| 8:30 p.m. | Concert, Main Hall | |
| 9:30 p.m. | Science Talk, Lecture Hall | Telescope Viewings |
| 10:30 p.m. | Science Talk (repeated), Lecture Hall | Telescope Viewings |
| 1:00 a.m. | Doors Close | |
Driving to Lick Observatory
Please allow a one-hour drive from San Jose. The road is good, but windy. The event typically lasts between 4 and 6 hours; prepare to drive home late in the evening. There are no automative services or gas stations for 20 miles, so please plan ahead. See more information on driving directions and parking here.

Recommended Attire
Casual, comfortable clothing and walking shoes. A sweater or light coat is recommended.
Safety
Please be careful when walking around in the dark outside; bringing a flashlight is recommended. Children under age 8 are not allowed at this event, and it may be unsuitable for children under the age of 12 due to late hours.
Telescopes
The large telescopes will be available for viewing as soon as the sky is dark. Telescopes will remain open until every guest has had an opportunity to see through both the 36-inch Great Refractor and the 40-inch Nickel Telescope.
In order to view through the telescopes, guests will receive a numbered pass at the door. Guests with the lowest telescope numbers are admitted to the telescopes first - so we recommend getting to the observatory early! Please note: Due to historic construction of the telescope domes, the 36-inch Refractor and the 40-inch Nickel Telescope are not wheelchair accessible at this time.
Volunteer amateur astronomers also set up ground telescopes in the back parking so guests can view additional cosmic objects.
Gift Shop
Lick Observatory souvenirs and astronomy merchandise will be available for purchase between 7:30 to 11:00 p.m. You can also visit our Gift Shop online 24/7.
Refreshments
Snacks and beverages will be available near the Nickel Telescope. Vending machines and fountain water are also available.
Assistance
We strive to make your visit as complete and meaningful as possible. Please let us know if you will need special assistance (for example, if you will have difficulty climbing stairs), so we can make the necessary arrangements.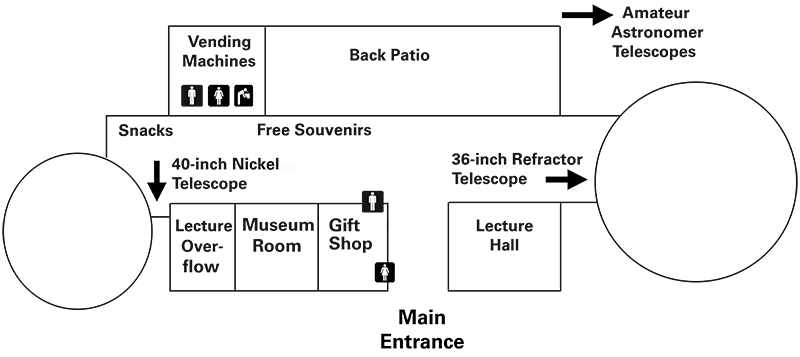 ---
Share Your Experience
If you attend an event make sure to tag us on Facebook, Instagram, Twitter!
Leave a review on Yelp here.